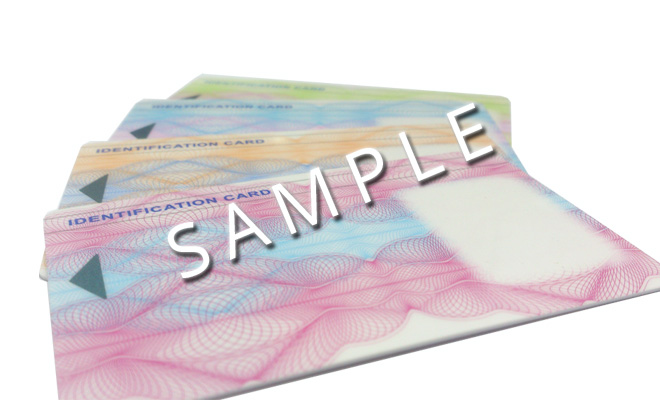 Polycarbonate cards are produced from a group of thermoplastic polymers. Combining strength, light weight and flexibility, polycarbonate resins lend themselves perfectly for card manufacture.
Secure layered construction
Polycarbonate cards are made of layers of polycarbonate films, laminated into a single solid layer. Unlike other card materials, lamination can be carried out without the use of an adhesive. The films cannot be subsequently separated without destroying the card enhancing protection against tampering and fraud. Chips and antennas can be securely embedded in the layered films of a polycarbonate card.
Long-term performance
Polycarbonate films also offer excellent mechanical and thermal properties. They are resistant to heat up to 145°C and do not warp after extended exposure to high temperatures. Polycarbonate retains its stiffness even at low temperatures.
Polycarbonate is used to make CDs, bulletproof glass, water bottles and, increasingly, cards and secure passport laminates. Stronger and more expensive than PVC, its durability makes polycarbonate an ideal material for cards intended for a service life of ten years or more, such as national ID, passports and driving licences. When finally incinerated for disposal, polycarbonate mainly produces water and carbon dioxide.
Personalisation
Polycarbonate cards can benefit from the high-cost but virtually tamper-proof personalisation technique of laser engraving. DMSB manufacturer PC card with D2T2 or Re-transfer printable surface for the customer.
DMSB is a certified Global Card Manufacturing company from Malaysia. We manufactured various type of Membership Card, Smart Card, National ID Card & EMV Cards. Contact us for more information.